Handsome Dancer is not only a YouTube channel, it's also the innovator of the most infectious video we've seen on YouTube today … and yesterday … and the day before that. CoinciDANCE is gonna be huge we can feel it in our bones.
But don't just take our word for it, check out this glowing endorsement from Timothy DeLaGhetto — a man who knows a thing or two about the intersection of funny and music:
In fact, I might be going out on a limb here, but I think this song is gonna be a breakout hit. Somebody design a dance that can go with this song so when they are playing it in the clubs (and I think they will), I can get up and wiggle my butt to it.
They've already got a good start in the video …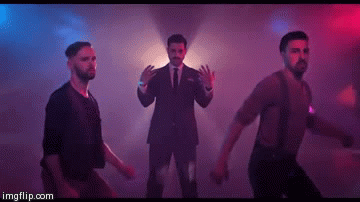 … but I need more … I need JAZZ HANDS!
Somebody help me! And make sure you pencil in that I said this would be the breakout YouTube hit song of the summer.
And share this to help fulfill the prophecy.